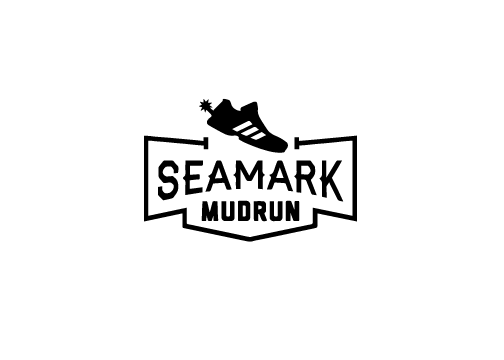 9th Annual Seamark MudRun – April 9th, 2022
8:30am start…RAIN OR SHINE!!
THINGS YOU'LL WANT TO KNOW:
If using GPS for directions, enter:
3631 Seamark Ranch Road
Green Cove Springs, FL 32043
NOTE: entering just "Seamark Ranch" may give inaccurate directions.
*Pre-registration through active.com closes at midnight, Wednesday, April 6th.
​
*Day-of registration will be available from 7:30-9:30am; no discount codes.
Cash, checks, or credit cards will be accepted. ($95 - 5KMudder; $25 - 1 mile FUN RUN)
Day-of registrants will be placed in earliest possible open waves.
NOTE: For day-of registrations, a signed hard-copy of the waiver is required in order to participate. Copies will be
available at the Ranch. All pre-registered participants signed a waiver through active.com; you were required to
do so in order to complete your registration.
​
*The parking area is clearly marked, and free of charge.
​
*Participant check-in opens Saturday at 7:30am; check in 1 hour before your wave time.
​
*The 1 st wave will start at 8:30am; subsequent waves of 100 will follow at 15-minute intervals until the final 5K
wave at 10:15am.
​
*The 1-mile FUN RUN (for children 12 and under) will begin at 11am. Parents who register to run with their
children will receive a t-shirt, though any parent may accompany their registered child at no charge. WE
WELCOME DONATIONS.
​
*Please DO NOT bring pets
​
*Please DO NOT bring alcohol onto our Seamark Ranch property
​
*Bananas and bottled water will be provided for all registered MudRun participants at the FINISH.
​
*Post-race food will be available for purchase:
-Grub Brothers Food Truck (cash, credit or Apple Pay)
-Krispy Kreme Donuts (cash or credit)
-Kona Ice (cash or credit)
-Tis So Sweet Ice Cream Co

*Volunteer photographers will be roaming the course. All photos will be uploaded to scoutfoto.com where you'll
be able to search by bib number, so BE SURE THAT YOUR NUMBER IS VISIBLE. We'll send you an email
once all photos are posted. Photos may be downloaded at no charge.
​
*We'll have a GEAR CHECK tent where you can tag and leave your belongings, free of charge.
​
*Showers will be available.
​
*Bring the family! Seamark Ranch is a beautiful working farm. Visit the turkey, horses, cows, chickens and
roosters, goats, donkeys, rabbits…walk through the ag barn and garden…there's plenty to see and
do…without getting muddy! Learn more about Seamark Ranch at Seamarkranch.com.